My Body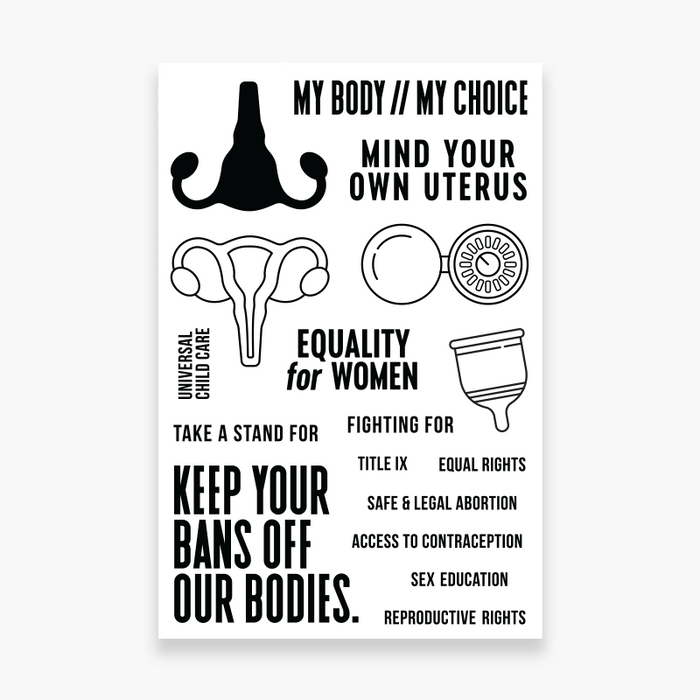 This is what we stand for and believe in.
Document feelings about being a women, the rights & equality we have to fight for, the anger or sadness or confusion you may be experiencing. Hopefully someday (sooner rather than later) you'll be able to look back on these dark times and reflect on the progress we've made. But it takes all of us to make that progress happen.
These stamp sets are priced at only $5, which basically covers our transaction fees and costs of fulfillment. We would love for you to take the $13 you've saved on the price and donate to an organization that needs it right now. You can find information and resources at Vote Save America.
4x6 photopolymer stamp set made in the USA.